Welcome to the Class of 2011: YA Superlatives Blogfest, hosted by me,
Katy Upperman
,
Alison Miller
,
and
Tracey Neithercott.
We can't wait to check out everyone's favorite reads of 2011!
If you are participating in the Blogfest on your own blog, please leave a link to your blog in the linky tool at the bottom of this post. You only have enter your link once and it will show up on on each of the hosts' pages every day of the Blogfest. And once you link your blog, make sure you click around and comment on what everyone else has chosen!
Now on to my picks...
(And just for a little reference, I read about 40 2011 releases this year, most of them contemporary. So it's not like I'm choosing from every 2011 release in the world for this.)
Favorite Dystopian
Divergent
by Veronica Roth
I found myself tiring of a lot of the dystopian I read this year...it's sort of all starting to feel the same for me. But this one was fun and fresh and kept me turning the pages like crazy. I absolutely loved it, and I can't wait for the sequel.
Favorite Science Fiction
Across the Universe by Beth Revis
I'm not big on sci-fi, and I wasn't sure if this book would be my thing at all, but I ended up so drawn in to the world on Godspeed. Maybe I do like sci-fi after all...
Favorite Fantasy
Daughter of Smoke and Bone by Laini Taylor
Oh yeah, this one is a no-brainer. One of my absolute favorite books of the year featured characters with hooves. Never would have expected that one at all.
Favorite Contemporary
Lola and the Boy Next Door
by Stephanie Perkins
I loved everything about this book. Absolutely everything. It had everything I loved in a contemporary read - humor, romance, and slightly flawed but relatable characters.
Favorite Action/Adventure
Divergent
by Veronica Roth
Hm...does this count as Action/Adventure? It's the most action-y and adventure-y 2011 book I read, and I certainly did love it. Tris kicked some major butt, and she went on some major adventures, so I say it counts.
Favorite Historical Fiction
The Vespertine
by Saundra Mitchell
I will admit that this is the only 2011 historical fiction I read, but I really did like it! I love reading about this era...the dresses, the calling cards, the way a simple brush of the hands can be so sexy. This one had a magical element to it, but I loved the historical part the most.
Favorite Comedy
Beauty Queens
by Libba Bray
This satire had so many LOL-worthy moments. I don't think I stopped smiling or laughing through the entire thing.
Favorite Mystery
Shine by Lauren Myracle
Clarity by Kim Harrington
This one is a tie for me. I LOVED Shine, but I didn't get to enjoy the mystery as I should have because it was spoiled for me. :-( It's not Shine's fault...it really is an awesome mystery. But since it was ruined for me, I chose a backup mystery that was fun to figure out as I went along.
Favorite Romance
Lola and the Boy Next Door
by Stephanie Perkins
Such a swoon-worthy romance. Nothing else comes close.
Favorite Paranormal Romance
Forever by Maggie Stiefvater
I know a lot of people love this book for the resolution of Grace and Sam's love story, but for me it was all about Cole and Isabel. I love them! Oh, damaged people in relationships...you are so much fun to read about.
Favorite Family Drama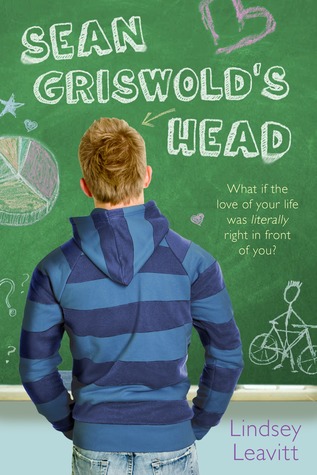 Sean Griswold's Head by Lindsey Leavitt
Half of this book is about Payton getting to know and falling for the guy who sits in front of her in class, but the other half is about her dealing with her father's sudden MS diagnosis. The parts with Sean were adorable, but I really loved reading about Payton's struggle with her dad's sickness. So many heartfelt family moments in this book...it's refreshing to read a YA book about a character who loves her parents and is dealing with the life changes that come when one of them is dealing with illness.
Favorite Genre Bender
Daughter of Smoke and Bone by Laini Taylor
Fantasy, mystery, romance, this book was seriously a little bit of everything.
Oh man, that was a lot harder than I thought it was going to be. What do you think about my choices?
Come back tomorrow for the popularity contest, highlighting all of those awesome 2011 characters.
If you have posts for the Class of 2011 Blogfest, leave a link to your blog below! Then hop around and comment on everyone else's choices. Even if you aren't participating, be sure to check out the bloggers who have posts up. (FYI - This linky tool is shared between me, Katy, Alison, and Tracy, and it will be the same all week, so you only have to enter your blog once.)