Thanks for joining us over here at the Blogfest again for the popularity contest! The linky is at the bottom, so add your link and the then hop around to visit everyone's blog!
As for my picks, this was particularly difficult for me, because I found myself wanting to put Lola and Crocket from Lola and the Boy Next Door for every single category, and what fun is that? So, I put them where I wanted to, because I didn't want to LIE, but then I added another choice as well. Otherwise this would have been really boring.

So, I'm sorry for the multiple votes, you guys, but in some cases I just couldn't pick. I know the point of this is picking ONE favorite, but I really just couldn't. I'm terrible at making decisions.
Zusana from Daughter of Smoke and Bone


I loved Zusana, and I would love to sit next to her in class. But as a teacher, I would hate to have her in my class. You know she would be making snarky comments the entire time, which is awesome if you are sitting next to her, and not so awesome if you are trying to keep everyone in line.
Most Likely to Become a Rock Star
Well, Adam in
Where She Went
and Cole in
Forever
actually WERE rock stars, so I guess they don't count, right?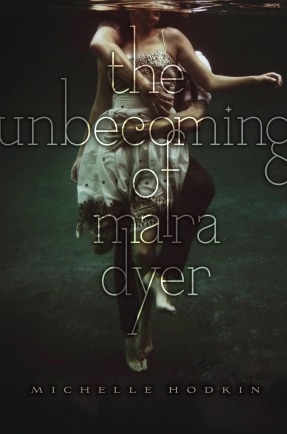 Noah Shaw from The Unbecoming of Mara Dyer
Not really for any musical ability or talent, but just because he has the rockstar look and attitude down pat.
Mostly Likely to Start a Riot
Karou from Daughter of Smoke and Bone
I wouldn't mess with this girl. Not even for a second.
Biggest Flirt
Noah Shaw from The Unbecoming of Mara Dyer
He was almost on the skeezy side of flirting at the beginning of this book, but I'll forgive skeezy flirting when it's done in an English accent.
I just really liked Nicole. She was the most down-to-earth without being a whiner, and she would be a lot of fun to hang out with. I liked a lot of the Miss Teen Dream girls, but Nicole was really my favorite.
and
What ELSE can I say? I have a thing for...guys who have numbers for a name
She would be a favorite of the public because of her Abnegation qualities, but then she would kick the butt of everyone who needs a butt kicking with her Dauntless qualities. This is what America needs...a Divergent president!
Whew. That was tough. Luckily tomorrow's choices, Elements of Fiction, are a little easier. What do you think of my choices?
We were going to keep one linky for the whole blogfest, but it looks like people were entering their individual pages, so we'll just keep that going. Link to your Popularity Contest post here, then hop around and check out everyone else's choices!