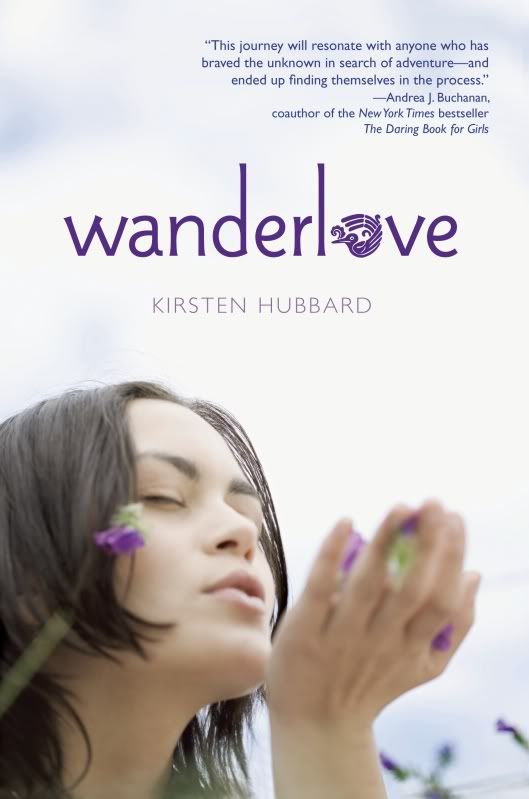 It all begins with a stupid question:

Are you a Global Vagabond?

No, but 18-year-old Bria Sandoval wants to be. In a quest for independence, her neglected art, and no-strings-attached hookups, she signs up for a guided tour of Central America—the wrong one. Middle-aged tourists with fanny packs are hardly the key to self-rediscovery. When Bria meets Rowan, devoted backpacker and dive instructor, and his outspokenly humanitarian sister Starling, she seizes the chance to ditch her group and join them off the beaten path.

Bria's a good girl trying to go bad. Rowan's a bad boy trying to stay good. As they travel across a panorama of Mayan villages, remote Belizean islands, and hostels plagued with jungle beasties, they discover what they've got in common: both seek to leave behind the old versions of themselves. And the secret to escaping the past, Rowan's found, is to keep moving forward.

But Bria comes to realize she can't run forever, no matter what Rowan says. If she ever wants the courage to fall for someone worthwhile, she has to start looking back.
This book is magical. The truth of this story just made me ache, and I could relate so much to Bria. I never did a trip like this after high school, and it's a big regret I have. I think I was too scared to even consider it, and looking at Bria's adventures, I was probably not ready for a trip like this at her age. And that's the beauty of books, isn't it? That we have the ability to take a fantastic journey through Central America without even leaving our couch. That we can re-live that heartache of first love over and over again. That we can see the problems we have with ourselves in these fictional characters and recognize ways to fix them.
Because I could see so much of myself in Bria. And not just my 18-year old self, but my current self, too. I think there are some YA books that read very teen, but this is one that I think transcends any age limit. I can see anyone seeing a bit of themselves in Bria and the struggles she has as she is on the cusp of exploring a new chapter in her life.

Not only is this book full of gorgeous words, it's also filled with gorgeous sketches. Bria is an artist, and some of her sketches appear on the pages of the book, thanks to Kirsten Hubbard herself.
Look at how gorgeous that it! Beautiful illustrations like this are all through the book...but not so much that it distracts from the gorgeous words.
I absolutely adored this book. It was like taking a grand adventure without leaving your couch, and it was like taking a deep look at another version of yourself.

Check out what the other Bookanistas are up to today...