It's time for March's YA Book Club, hosted by Tracey Neithercott, and today we are discussing Wanderlove by Kirsten Hubbard.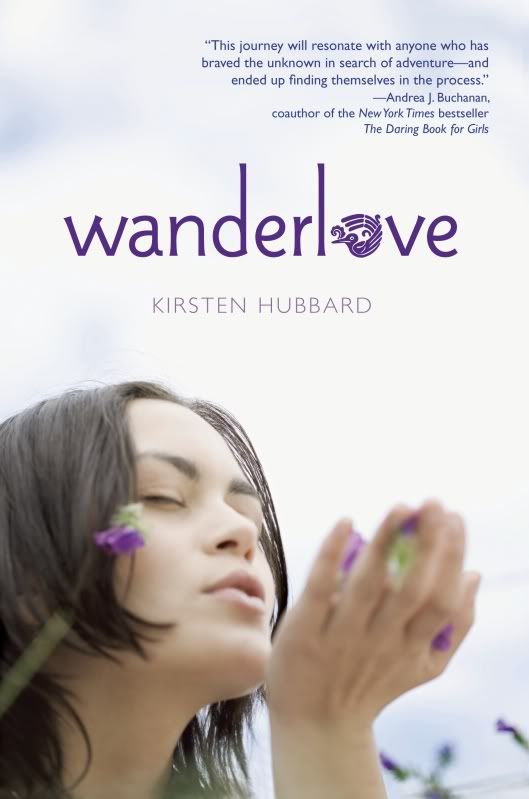 I've talked about this book before, back when I did a Bookanista recommendation for it. If you recall, I adored this book, and I still wanted to participate in Book Club, even though I've already shared my official review.
Tracey asked us to think about the settings of this book, and I have to say that I'm glad I read this book AFTER visiting Costa Rica for the first time. Having personal experience with a place so similar to the places that Bria and Rowan visit in this book, well, I really felt like I could picture it all so much better. I think Kirsten Hubbard did a fantastic job of capturing these places for those of us who haven't been able to take the adventure that Bria takes, and it's by experiencing a similar place that I was really able to see the level of detail that this book brings to the table. So many of the small things I experienced during my time in Costa Rica I was able to identify in the pages of this book. And the thing is, I didn't even backpack like Bria and Rowan. I was in a cushy condo in a bigger town. And even then, with a totally different travel experience, there was so much familiar in this story. I loved that it had such a firm and detailed sense of place that it could pull me back to Costa Rica just like that.
Costa Rica was the most amazing place I have ever been. I fell in love with that country and the people and the landscape and I never wanted to leave. And through the pages of Wanderlove I followed Bria's adventure and fell in love with places I have never even been. Kirsten Hubbard loves these places and she describes them in a way that you can't help but share in the love and feel like you have experienced them for yourself. It's only when you stop to think about it that you realize, oh, that's not my memory, it's something I read about in a book.
La Ruta Maya isn't a trip that most of us will take, but when you close this book you really will feel like you have been there.
Have you read Wanderlove? Did you love it as much as I did? Pop through the YA Book Club participants and see what other people had to say!